Good News! All COVID-19 tests on the Bolinas Campus on December 2 came back negative. (114 staff and community members were tested.)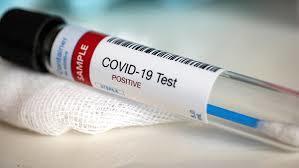 Free County-Wide COVID Testing event! Slots still remain for Tuesday 12/4: Non-invasive test free of charge: Sign up here:
https://curative.com/sites/14575#9/38.0132/-122.5493
¡Evento gratuito de prueba de COVID en todo el condado! Aún quedan plazas para el martes 4 de diciembre: Prueba no invasiva gratuita: Regístrese aquí:


Important Message from Bolinas-Stinson School. Please remember to complete your practice CrisisGo Daily Health Screening Report for your child/children. Parent and staff participation in daily health reporting is a critical piece in our ability to reopen school safely. You should receive an email from CrisisGo daily starting this week. For more information please use this link read my Principal's Message:
https://www.bolinas-stinson.org/article/348644?org=bolinas-stinson
. Thank you for helping to keep our BSUSD Community safe and healthy! Mensaje importante de la escuela Bolinas-Stinson. Por favor, recuerde completar su informe de evaluación de salud diario CrisisGo de práctica para su hijo / a. La participación de los padres y el personal en los informes de salud diarios es una parte fundamental en nuestra capacidad para reabrir la escuela de manera segura. Debería recibir un correo electrónico de CrisisGo todos los días a partir de esta semana. Para obtener más información, utilice este enlace para leer el mensaje de mi director:
https://www.bolinas-stinson.org/article/348644?org=bolinas-stinson
. ¡Gracias por ayudar a mantener nuestra comunidad BSUSD segura y saludable!


FROM BOLINAS-STINSON SCHOOL: The PG&E power outage map was updated this morning and indicates that both campuses will not be affected by the planned power outage scheduled to begin later today. We will monitor the situation closely but until further notice, school will be in session for distance learning as planned. El mapa de cortes de energía de PG&E se actualizó esta mañana e indica que ambos campus no se verán afectados por el corte de energía planificado que comenzará hoy más tarde. Seguiremos de cerca la situación, pero hasta nuevo aviso, la escuela estará en sesión para aprendizaje a distancia como estaba planeado.


Update from the Bolinas-Stinson School - Great news! The Steering Committee has recommended the following hybrid schedules for reopening school, pending Board approval. Please use the following links to view. Grades PreK-K:
https://5il.co/mehj
Grades 2-3:
https://5il.co/mehk
Grades 4-8:
https://5il.co/mehl
Actualización de la Escuela Bolinas-Stinson - ¡Buenas noticias! El Comité Directivo ha recomendado los siguientes horarios híbridos para la reapertura de la escuela, pendiente de la aprobación de la Junta. Utilice los siguientes enlaces para ver. Grados PreK-K:
https://5il.co/mehj
Grados 2-3:
https://5il.co/mehk
Grados 4-8:
https://5il.co/mehl

Good News: Bolinas Stinson School: All 82 COVID-19 tests given at school came back negative. Thanks to all who showed up to get tested!




From Bolinas-Stinson School: Please be extra attentive to what your children are viewing on social media- particularly TicTok. A highly disturbing violent video is circulating among kids (especially middle and high schoolers) and it is important for adults to be aware of this. Please check your e-mail for details and links for support. A I can't stress strongly enough how harmful the video in question is and how important it is for all of us to do our best to prevent our children from seeing it. I am sorry to have to share this unfortunate warning. Preste especial atención a lo que sus hijos ven en las redes sociales, especialmente TicTok. Un video violento muy perturbador está circulando entre los niños (especialmente los de secundaria y preparatoria) y es importante que los adultos estén al tanto de esto. Por favor revise su correo electrónico para más detalles. R No puedo enfatizar lo suficiente lo dañino que es el video en cuestión y lo importante que es para todos nosotros hacer nuestro mejor esfuerzo para evitar que nuestros hijos lo vean. Lamento tener que compartir esta desafortunada advertencia.

FROM BOLINAS-STINSON SCHOOL: Fairfax-Bolinas Road is closed due to red flag warning.

Hola a todos, Esta semana es el comienzo de nuestro programa de almuerzo escolar modificado para esta semana. Estamos ofreciendo almuerzos escolares empaquetados hoy y le pedimos que responda antes de las 11 am con su pedido. Envíeme un correo electrónico o llame al 415-868-1603 Estos almuerzos son solo para estudiantes de Bolinas-Stinson y serán "registrados" en su cuenta de almuerzos de estudiantes. Todos los estudiantes que se inscribieron previamente el año pasado tienen el mismo estatus de ser elegibles para el pago gratuito, reducido o completo hasta el 30/9/2020. Las solicitudes gratuitas y reducidas se distribuirán en el paquete de registro de comienzo de año que se enviará a casa esta semana. Las comidas para estudiantes a precio completo son $ 4 para el almuerzo Los pedidos deben recibirse antes de las 11 a. M. De hoy y todos los días de esta semana. Envíeme un correo electrónico o llame al 415-868-1603 Gracias, Kara