Dear Bolinas Stinson School Families,
WELCOME BACK!
I hope you and your family had a restful mid-winter break. I am looking forward to seeing students and staff back on campus tomorrow. Our outdoor classroom spaces are getting closer to being finished and we are all looking forward to using them! Thank you for your continued patience as we finish up the construction.
Catherine Hawes and John Carroll are working closely with Gillis Construction to keep our kids safe throughout the construction process. Please review the important information below regarding a safe return to school, the new Extended Day Schedule, and an exciting new yoga program for our kids.
IMPORTANT BSUSD COMMUNITY COVID-19 GUIDANCE AFTER THE MID-WINTER BREAK
Please review the current guidance from Marin County's Health and Human Services below, as well as the BSUSD Community Health Pledge agreement. It is especially important to stay vigilant as we return from mid-winter break to promote the ongoing health and safety of our school community.
Travel increases your chance of getting and spreading COVID-19. Staying home is the best way to protect yourself and others from COVID-19...While Marin Public Health is not currently requiring quarantine after you return from travel, we strongly recommend you monitor for symptoms on return and contact your healthcare provider if you develop symptoms or are notified that you have had a COVID-19 exposure. If notified of exposure, you should quarantine immediately.
Remember, you may have been exposed to COVID-19 on your travels. You may feel well and not have any symptoms, but you can be contagious without symptoms and spread the virus to others. You and your travel companions (including children) pose a risk to your family, friends, and community for 14 days after you were exposed to the virus. Regardless of where you traveled or what you did during your trip, take these actions to protect others from getting sick after you return:
When around others, stay at least 6 feet (about 2 arms' length) from other people who are not from your household. It is important to do this everywhere, both indoors and outdoors.
Wear a mask to keep your nose and mouth covered when you are outside of your home.
Wash your hands often or use hand sanitizer (with at least 60% alcohol).
Watch your health and look for symptoms of COVID-19. Take your temperature if you feel sick. (Source: https://coronavirus.marinhhs.o..., February 21, 2021).
I agree to self-quarantine my child / children for 10 days if they engage in a high-risk activity (e.g., gatherings more than 3 households or out-of-state travel) and have them tested for COVID-19 5 days after participating in a high-risk activity. Quarantine may be discontinued after 7 days IF an exposed person tests negative on Day 5 or later and remains asymptomatic. (Source: Excerpt from the BSUSD Community Health Pledge ~ Compromiso de salud comunitaria del BSUSD).
Thank you for working together! Please feel free to reach out to me if you have any questions or suggestions.
MARCH 1ST, 2021 ~ NEW EXTENDED DAY SCHEDULE BEGINS FOR ALL STUDENTS!
I am ecstatic to report that the BSUSD Board of Trustees unanimously approved our new Extended Day Schedule for both the Bolinas and Stinson Campuses! The current schedule will remain the same for the last week in February.
The new schedule, which will begin on March 1st, is the culmination of a tremendous amount of work by BSUSD parents, staff, the Board of Trustees, community members, and of course, our students! I hope you can join me at a parent zoom meeting this week, to review the new schedule in greater detail and answer parent questions. Keep your eyes open for an email evite with a zoom link.
Please use the following link to view the new: Extended Day Schedule (use tabs at the bottom of the google sheet to navigate between campuses), and check out the highlights of the new schedule below:
New Extended Day Schedule begins on March 1st, 2021.
Extends in-person learning time from 3 hours per day to 5 hours per day, Monday-Thursday (Friday is in-person learning half-day).
Extends the week for 4 days to 5 days (Fridays are a half day ~ dismissal is between 12:00-12:30 depending on grade).
Students will have a 30 minute recess and a 30 minute lunch break (plus additional teacher supervised recess as needed) ~ All cohorts are separated.
Increases instructional minutes per day to maximum allowable time per MOU.
Reduce staggered start and end times as much as possible and coordinates between the two campuses .
No distance learning needed M -Th (except for families that choose that option),
Art & PE 2 times a week for K - 8th grade.
PE is "Cardio with Kelly" with fun, high energy, skill-building activities, and "Movement & Music with Molly," a new yoga program that promotes meditative breathing, mindfulness, movement, stretching, and music.
Art and PE do not happen at the same time or in the same area to keep cohorts separate.
Extends the day for all students while keeping cohorts separate, and complies with all health & safety recommendations/protocols.
Approved by BSUSD Board of Trustees, Staff & School Site Council
WELCOME MOVEMENT, MINDFULNESS, AND MUSIC WITH MOLLY MAGUIRE!
I am beyond thrilled that the BSUSD Board of Trustees unanimously approved a new yoga program for our students! Bolinas' own, multi-talented Molly Maguire is returning to our school to share her calming and uplifting yoga practice, along with her musical skills.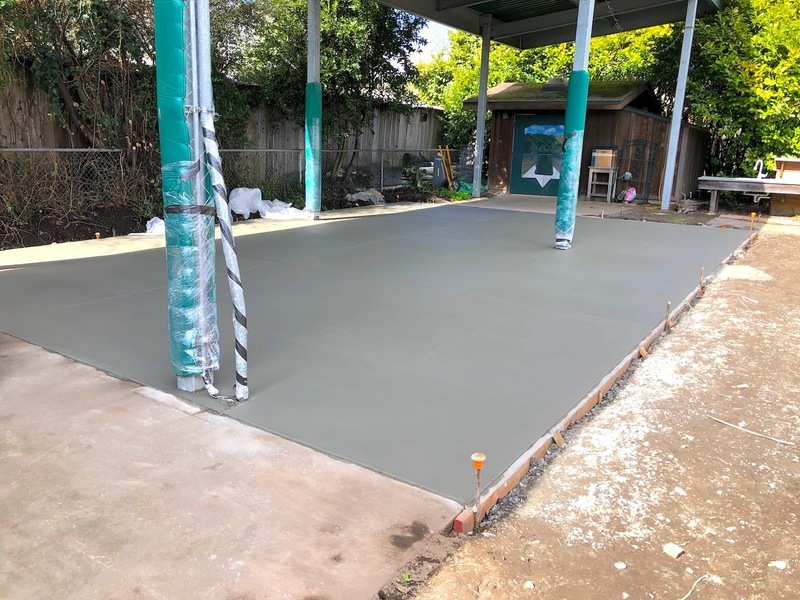 The new, "Movement and Music with Molly" program is the perfect compliment to our PE specialist, Kelly Onorato's fun, PE activities ~ "Cardio with Kelly," (I couldn't resist the alliteration!) Kelly has spent a tremendous amount of time cultivating fun, safe, skill-building PE activities for our students. Molly and Kelly will work with separate grade level cohorts for four weeks, then switch groups. Each student will have their own labeled yoga mat to use on a designated foam yoga pad outside. The new PE space under the solar panels on the Bolinas Campus should be done just in time!
The new yoga program brings mindfulness and relaxation to our kids and fits in with our school's mission of supporting the whole child. Although the benefits of physical activity are widely known, the link connecting yoga and mindfulness to wellbeing is more important than ever for our kids right now. In the quote below, Marlynn Wei, MD, JD, shares evidence of the health and mental wellness gains for children who practice yoga.
Yoga and mindfulness have been shown to improve both physical and mental health in school-age children (ages 6 to 12). Yoga improves balance, strength, endurance, and aerobic capacity in children. Yoga and mindfulness offer psychological benefits for children as well. A growing body of research has already shown that yoga can improve focus, memory, self-esteem, academic performance, and classroom behavior, and can even reduce anxiety and stress in children. (Source: https://www.health.harvard.edu/blog/more-than-just-a-game-yoga-for-school-age-children, February 21, 2021.)
I am super excited to have Molly return to our school and look forward to her introducing yoga to our students!
PLEASE USE THE CROSSWALK WHEN DROPPING OFF AND PICKING UP YOUR CHILD
Please model safety for your child and always use (and encourage your child to use) the crosswalk when entering and exiting both campuses. Feel free to park in any parking area that is not marked for our bus or as a safety zone. We ask that you use caution when walking your child to the crosswalk, and be sure to say "Hi" to Roberto on the Stinson Campus!
As always please feel free to contact me if you have any questions or suggestions. I wish you and your family much love and laughter!
Warmly,
Michelle